Alert Number: CA050394_5/22/2019(5/20)
Doing Business As:
ACS Incorporation
ACS Legal Group
ACS Legal & Collection Department
ACS Inc. Payday Loans
ACS Incorp.
American Cash Services
American Cash Services USA
Advance Cash Services
Ace Cash Services
The Washington State Department of Financial Institutions (DFI) has received complaints of what appears to be a possible debt collection scam. Consumers report receiving calls or e-mails claiming that the consumers owe debts that they do not actually owe. The people behind this scam claim that the consumers owe debt to companies with "ACS" in their names or the initials "ACS." In at least one e-mail exchange provided to the DFI, the people sending the e-mails, from the same email address, used ACS Incorporation, ACS Inc., ACS Legal Group, Advance Cash Services and ACS interchangeably.
Some consumers report receiving repeated harassing collection calls. The callers call consumers at work and home. In some cases, they have called consumers' credit references. The callers often threaten legal action. Many of the callers claim to be attorneys or members of law enforcement. The callers often have the consumer's personal information such as checking account numbers and social security numbers.
Other consumers report receiving repeated harassing emails. These e-mails also threaten legal action, and may come from senders claiming to be attorneys or members of law enforcement. The people sending these e-mails also have access to consumers' personal information.
None of the above-listed companies are licensed by DFI nor registered to conduct business in Washington State by the Department of Licensing (DOL), the Department of Revenue, or the Secretary of State. The DOL licenses and regulates collection agencies under RCW 19.16.
DFI warns consumers to never give any nonpublic person information, such as social security number, credit card, or bank account information to any individual, website, or company without first verifying their identity and license status. Consumers can determine whether a financial services company or individual is properly licensed to conduct business in the State of Washington by using the "Verify a License" feature on the DFI's website at www.dfi.wa.gov. Consumers can also check license status with the Department of Licensing at www.dol.wa.gov.
"ACS Inc." Should Not Be Confused with the Similarly Named Business "ACS (US), Inc."
ACS (US), Inc. has provided the following statement to consumers regarding their business activities: "ACS US, Inc. is a subsidiary of Pivot Technology Solutions, or "Applied Computer Solutions." These businesses are resellers of technology products and solutions which do not sell to consumers. If a consumer sees the name "ACS (US)", "ACS (US), Inc.", or "Applied Computer Solutions", they will be able to identify the communication as legitimate. An email from ACS (US) will be addressed from [firstname.lastname@pivotts.com] or [firstname.lastname@acsacs.com]. Consumers can also call us at 714-861-2200 or send an email to legal@acsacs.com for confirmation. Also, the following logos will identify an email as legitimate."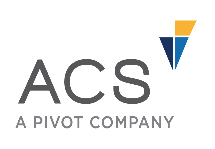 The Following Individuals Have Been Associated with This Apparent Scam
Shawn Johnson
John Harris
Liam Smith
Adam Wind
These individuals use titles like "Sr. Investigation Officer," "Investigation Officer," and "Sr. Investigation Officer (Department – Law & Enforcement)."
The Following Contact Information Has Been Associated With This Apparent Scam
Phone Numbers:
210*775*2534
315*507*8391
404*410*2486
609*325*2479
832*232*0384
315*512*2218
229*384*5700
347*468*8535
413*835*4855
629*325*2479
319*248*5618
760*284*6238
303*261*8949
347*468*8964
607*595*1838
714*929*7223
319*238*7750
Emails:
[acs.legalassistance.us@gmail.com]
[collections.cashnet.us@gmail.com]
[corporations.legalorg@gmail.com]
[johnsmithacs@outlook.com]
[manager.acspayday@gmail.com]
[acsincorp.settlement.usa@gmail.com]
[acs.inc.debtcollector@gmail.com]
[marcus.settlementattorney@aceservicesonline.com]
[collections@ace-cashexpress.com]
[collection.debt.acs@acs-settlement.com]
[debt.collections@pcs-department.com]
[settlement.department@acscorps.com]
[collections.paydaycash.acs@gmail.com]
[collection.acs.recovery@gmail.com]
[paydayloan.debt.recovery@gmail.com]
[charles.lawenforcement@aceonlinecollection.com]
DFI cautions that unlicensed entities often engage in certain practices that indicate they are committing a fraud or otherwise violating Washington State law. For instance, such entities often use non-business email addresses (such as -@gmail.com, @yahoo.com, or other similar easily obtained email addresses) to send correspondence, threaten legal or criminal action if consumers do not reply immediately, or contain a variety of typographical and spelling errors in their correspondence to consumers.
However, at times, e-mails or letters from unlicensed entities engaging in fraudulent activity will contain accurate personal information, such as current or past addresses, active phone numbers, or social security numbers. The Department encourages consumers who receive communications containing personal information to contact their banks, credit-reporting agencies, and the Social Security Administration to ensure there is no unauthorized activity on their accounts.
Debt Collection Laws
If you received a loan from a lender or owed money to a business and someone other than the lender or business is now attempting to collect from you, the collection activity may be subject to the federal Fair Debt Collection Practices Act (FDCPA). If you receive a communication from a party claiming that a debt is owed, you should request a "written validation notice," which must include the amount of the debt, the name of the creditor you owe, and your rights under the FDCPA. If you have questions regarding debt collection laws, contact the Federal Trade Commission at 1-877-FTC-HELP, or online at www.ftc.gov.
If someone threatens to garnish your wages, contact your employer, or uses threatening, intimidating, or offensive language, report such actions to state and federal regulators. See below for how to contact the appropriate state and federal regulator.
Prevent and Report Identity Theft
Consumers should never make payments over the phone or via email to a third part debt collector that refuses to provide a written validation notice. Even if the party seems to have some of your personal or financial information, you should not make payments or provide bank account or credit card information without receiving a written validation notice. If the scammers already have your bank account information, social security number, or other nonpublic information, you may be a victim of identity theft and you should take appropriate precautions. The Federal Trade Commission (FTC) has information for victims of identity theft available online at www.ftc.gov.
Report Suspicious Activity, Scams or Fraud
Washington State residents only: If you suspect illegal or fraudulent activity involving a financial product or service, please contact the Department at 1-877-RING-DFI (746-4334), or online at www.dfi.wa.gov.
If you feel you have been the victim of a scam, please contact the Federal Trade Commission at 1-877-FTC-HELPCall: 1-877-FTC-HELP (382-4357) or online at www.ftc.gov; or contact the Consumer Financial Protection Bureau (855) 411-CFPB (2372) or online at www.consumerfinance.gov. You may also wish to contact the Office of the Attorney general at www.atg.wa.gov.
If you feel you have been the victim of a scam involving the internet please contact the Internet Crime Complaint Center online at www.ic3.gov.
If you live in another state, go to this webpage to find the regulator in your home state. http://mortgage.nationwidelicensingsystem.org/contact/Pages/StateAgencyContacts.aspx.